WMS / SUPPLY CHAIN MANAGEMENT
ScanTech offers Traceability Solutions that has the ability to trace the product from its origin of raw materials, through work in process, finished goods, Distribution Chain to End Customers. Wireless Computers are used by your workforce Thereby eliminating time consuming and error prone manual systems.
We offer mobility solutions that have lower cost of ownership with high ROI. With the Integration of Mobile Computers, RFID Systems, Wireless Infrastructure to your Back end Business Applications such as SAP, ORACLE-WMS, SYSPRO, EPICOR, MFGPRO Etc., we help you to increase the efficiency and productivity of your businesses.
Our Solution Automates the entire operations of any Warehouse (RM & FG) like,
Item Receiving & Labelling

Palletization and Put-Away (Bin Management)

Item Picking & Issuing to Production

Item Dispatches

Cycle Count /  Physical Stock Verifications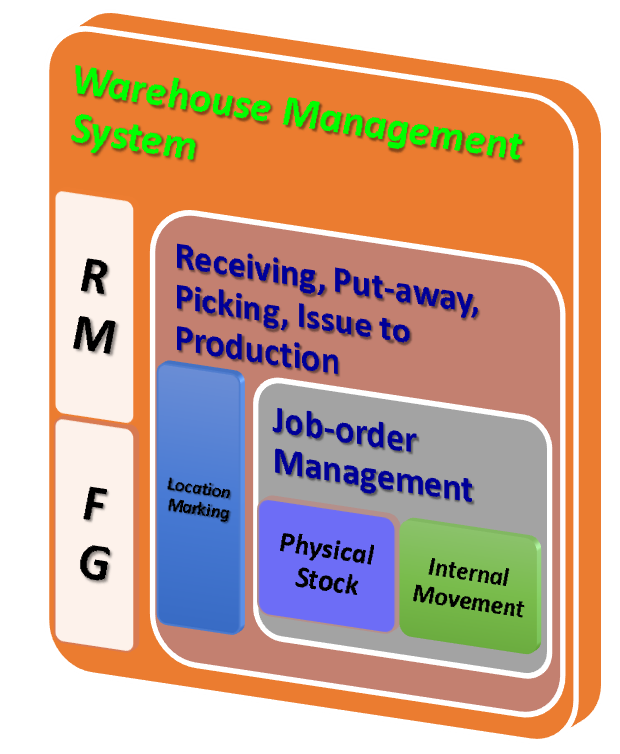 WORK IN PROGESS- WIP
Efficient Tracking of items/services are crucial in any shop-floor operations. Our WIP Solutions provide seamless integration to your existing Business Applications thereby benefiting your organization to track the movement of items throughout their production life cycle. Also benefits like Labour's productivity tracking, Production Machinery Tracking, Managed WIP Inventory, Production Visibility etc.
ASSET TRACKING & MANAGEMENT

Asset Tracking & Management Solution provided by ScanTech uses BARCODE/RFID Technology for tracking the movement
of Assets. Any type of assets ( IT and Non-IT ) whether movable or Immovable are tracked during their entire Asset Life Cycle starting from their procurement till they are finally disposed. All operations like Asset Issuance, Asset Transfer, Asset Planning, Warranty Tracking, Depreciation of Assets etc., are all managed through this Application.

Features of Asset Management Application:
Integrated Asset Master with Purchase Reference, Asset Category, Allocation, Disposal, Depreciation Calculation etc.
Use of Barcodes / RFID for generating unique Asset Tags for IT & Non-IT Assets
Multilevel Location Mapping of Assets with Different Department with-in an organization and between organizations
Asset Depreciation, Asset Planning, Warranty Tracking
Physical Asset Verification Audit through Mobile Devices
Different Customized Asset Reports as per STPI and other regulatory departments
GRN / Supplier Automation Solutions
ScanTech is providing unique automation solutions for manufacturing industries in the area of GRN entry. Our solution has provided the revolutionary solutions for completing the GRN activity, an easy way by providing complete solutions of Hardware and Software to all of their suppliers and the industry has been benefitted with material inwards process, a simple and yet error proof activity. GRN activity is as easy as just a click of a button.
PHARMACEUTICAL AND HEALTHCARE Solutions
ScanTech Automations offers End to End Automation Solutions in Pharma and HealthCare Sector. Our Solutions can be customized to suit individual business requirements and to any backend ERP. Our Solutions provide complete documentation assistance to meet the Regulatory Requirements such as 21CFR11, GMP & FDA Audits, IQ/OQ/PQ and others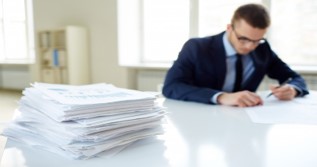 RM – Stores : RM Receiving, QC Sampling, RM-Put Away & Picking, RM-Issue to Production, Dispensing, Yield Confirmation, Bin   to Bin Transfer, RM-Stock Take and others.
FG-Stores : FG Stores, FG-Picking & Dispatch, Bin to Bin Transfer, FG-Stock Take and others.
Blister Inspection System, Pin Hole Detection System,
Track & Trace Automation Solutions as per DGFT Guidelines—compliance with multi-country regulations such as DGFT/EUFMD/RUSSIAN TNT/USFDA
Customized Vision Inspection System Solutions
Paperless Validation (SCV) Solutions to fulfil 21CFR Part 11 requirements, regulated by FDA, cGMP Complaint
PALLET TRACKING USING RFID Solutions
The solution is a RFID technology based solution. Identifying pallets with RFID tags facilitates automated tracking of these assets which has reduced manual handling and dwell times. Identification of multiple pallets at any given point of time reduces the manual errors involved and tracking of pallets from origin to destination and also backward traceability.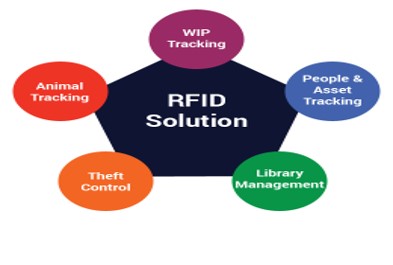 Benefits of the Solution:
Minimization of loss and misplacement of pallets

Effectively handling a large capacity of pallets quickly

Improved product availability translates directly into increased sales