In today's Business Computing Environment, many applications and databases need to share the data-across multiple computer systems, mobile devices, operating systems and across different geographies. Our ERP Integration Middleware addresses these concerns and much more—allowing you to exchange the data & conduct any kind of business transactions with multiple new and legacy systems from your desktop or mobile devices
is offering Customized Software Solutions such as.,
Warehouse Management System (WMS)

Traceability Solutions for Manufacturing Lines (PPC)

Computer System Validations (CSV) Software for Pharma & Biotech Domain

Manufacturing ERP Software from TCS-iON
Software Development Team of ScanTech has the ability to develop any customizable Middleware Software Applications that can be integrated to any of the existing business environments such as SAP, ORACLE, Microsoft Dynamics etc.,
Warehouse Management System (WMS)
What is Warehouse Management System?
A warehouse management system is an application that helps to monitor and handle the day-to-day tasks of a warehouse. WMS systems allow companies to control and oversee third-party logistics processes. You may plan to build the WMS software as a standalone program or part of a framework for Enterprise Resource Planning (ERP).
Inventory Management
Step 1. Receive Goods:When you place an order, WMS stores the details of all the vendors in one location and synchronizes it to real inventory levels, making it easier to handle procurement. By merely checking the barcode, the commodity will be added to the order. The orders are then emailed directly from the device to the retailer.
Step 2. Inbound Receipts & Put Away:WMS-integrated scanning systems optimize receipt and direct workers to the right place to shelve the items. Depending on the type and characteristics of products, WMS can also recommend different techniques for slotting, put away, and the best use of the storage space.
Step 3. Track & Allocate Stock: The WMS lets managers know the quantity of product available and when restocking is required. Along with the use of minimum and maximum levels, this allows the company to order more stock at the right time and in the right quantity to reduce shortages and thus, keep the inventory from being overstocked
Order Management
Step 4. Picking:Picking is the process of collecting items according to the customer's order from the storage site. This can be painful, but an effective WMS guarantees that the best product is chosen, using simple methodologies or company guidelines such as FIFO (first-in-first-out). Also, Barcode scanners or RFID scanners help with the order accuracy of getting the right WMS products.
Step 5. Packing:The type and quantity of packaging are determined by WMS automatically and an optimum packing process is proposed. UPS, FedEx, and USPS shipping labels (as well as price tags, logos, and other necessary documentation) may be printed straight from the machine, so there is no need to manually input addresses or re-type tracking numbers.
Step 6. WIP (Work In Progress):A customized WMS will also track whether the packed product is in progress or in transit. This can be helpful to keep updating your customers about their product and shield the trust. Also, in a situation where the packages are lost, broken, or theft, managers can easily identify and solve the issue.
Step 7. Shipping:WMS program then helps to make sure your orders are delivered on schedule to the right customers and notifies them about the same. Also, thanks to the prevention of errors made at the selection and dispatch periods. Because your transportation management systems made effective and less expensive for inbound and outbound order fulfillment with the program.
Step 8. Returns:By automating every step like making the return, documenting the purpose, upgrading the stock, granting complete or partial refunds, and producing reports, WMS will help streamline this unpleasant process.
Reporting & Analytics
Step 9. Safety Control:WMS will keep tracking of what is going on in the warehouse to ensure safety by monitoring the location of workers, marking incoming truck license plates, restricting access to certain locations, etc.
Step 10. Reporting:Customizable analytics will provide a report on all the details and recognize your most profitable client, top-selling commodity, best-performing sales channel, most productive worker, yard management details, and peak sales season.
Traceability Solutions for Manufacturing Lines (PPC)
This solutions aims at automating the production line in terms of planning the production activity, capture the data from all assembly points, measuring production performance, dispatches and delivery.
Solution is based on Batch Integration Services to capture the data from various data sources like Weighing Scales, generating WIP labels at specified assembly lines, capturing of barcode data at specific points, web based application for production dash board, traceability reports, inventory of finished goods and scrap details.
This solution also has Mobile Application Module to capture Dispatch Details, Warranty Card Label generation facility, Integration with SAP for product Dispatch Data.  Integration of Barcode Printers, Scanners, Mobile Devices with External systems like Weighing Scales, PLC, SCADA Devices for online data capture and ERP updation.
Client is a leading battery manufacturer who has plants across India, SriLanka and USA. The customer product portfolio includes different type of VRLA and automotive batteries. The customer also into alternative energy solutions including solar energy.
Computer System Validations (CSV) Software for Pharma & Biotech Domain
What is Computerized System Validation?
Computerized system validation (CSV) is the documented process of assuring that a computerized system does exactly what it is designed to do in a consistent and reproducible manner.  This software tool enables the companies to implement paperless validation systems in the industry in compliance with 21CFR11 FDA regulations.
Benefits of Effective Computer System validation (CSV) System
Ability to provide all required documents required by FDA, other regulatory agencies and your customers.
Maximize the value of the computer system and the employees that use it.
Reduce labour cost by enhancing employee efficiency and effectiveness.
Effective project management are scheduled on time and budget.
Save money & time by discovering defects at early stage.
Reduces risk, legal liability, not regulatory is often the most important reason to perform validation.
Promotes continual process improvement.
GoValidation – Computer System Paperless Validation (CSV) for Pharma & HealthCare Industry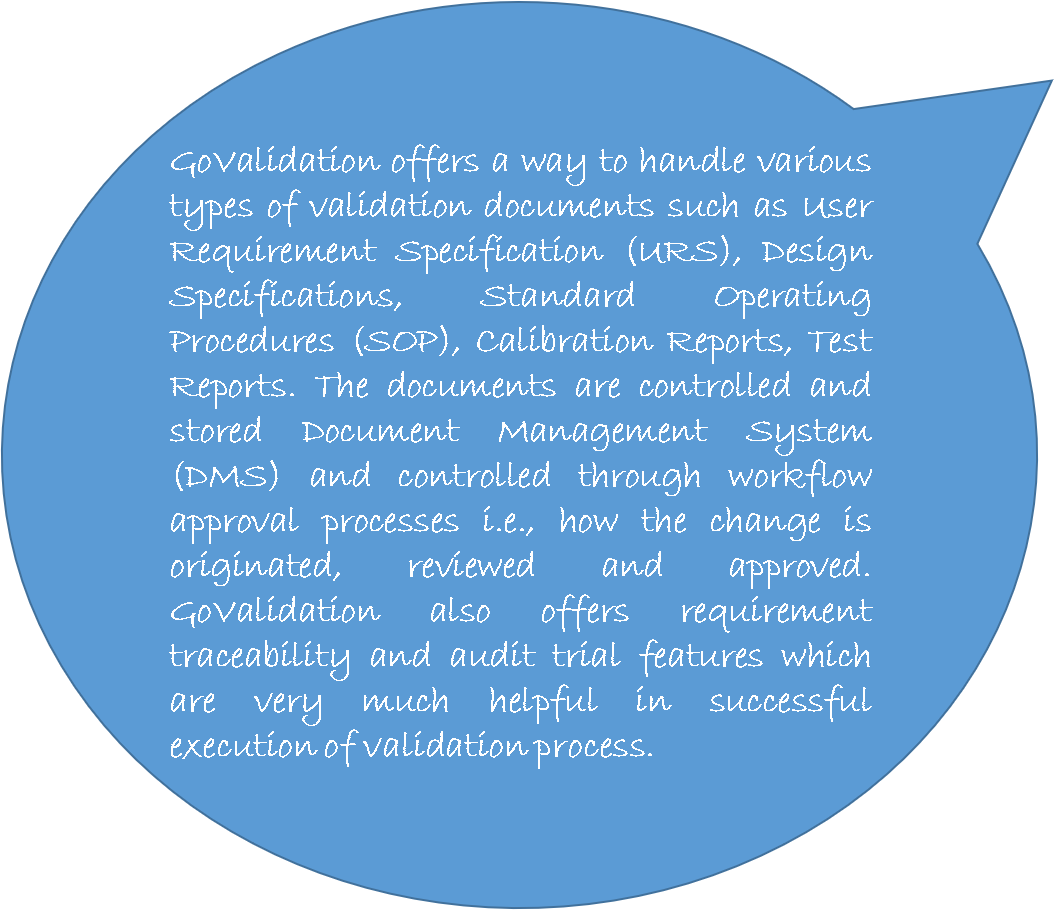 Manufacturing ERP Software from TCS-iON
ERP Software Solutions from Tata Consultancy Services
is a strategic unit of Tata Consultancy Services focused on Manufacturing Industries (SMB), Educational Institutions and Examination Boards. TCS iON provides technology by means of a unique IT-as-a-Service model, offering end-to-end business solutions. It caters to the needs of multiple industry segments, through innovative, easy-to-use, secured, integrated, hosted solutions in a build-as-you-grow, pay-as-you-use business model. 
is partnered with TCS for providing Cloud Based ERP Solutions for SMB Segments. This ERP System can also be integrated with other Software & Hardware like any type of Middleware Software Applications, Barcode Printers, Scanners, Terminals and RFID systems etc., so that End to End Business Solutions can be implemented and help organizations to achieve their business goals.
Manufacturing Cloud ERP
To help manufacturing firms address their business challenges, TSC is offering specially designed iON Manufacturing ERP solutions  that meets the growing demands of today's manufacturing units.  This Solution being offered as a service model, help the industry to keep their investments low while delivering lot of business benefits and help them grow in today's competitive environment. 
Manufacturing ERP
ERP Application Modules:
Inventory Management
Procurement Management
Production Management
MRP Module
Sales Management
Quality Management
Plant Maintenance
Reports & Dashboards such as.,

Sales Dashboards
QC Reports
BOM Register
Sales Register
Job Order List
Item Inventory List
Routing Register
                   ……………. And many more